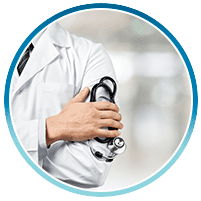 "For the past year and a half, Dr. Barnajian has been putting me back together and restoring my health."
"Dr Barnajian really takes care of his patients, I will recommend Dr. Barnajian to all my friends."
"A good doctor is one who is compassionate and supports his patients in the worst moments of the disease process. That's why I consider him an excellent doctor."
"From the moment I was in his hands - he worked diligently, thoughtfully and efficiently and I've never been in better care before or since."